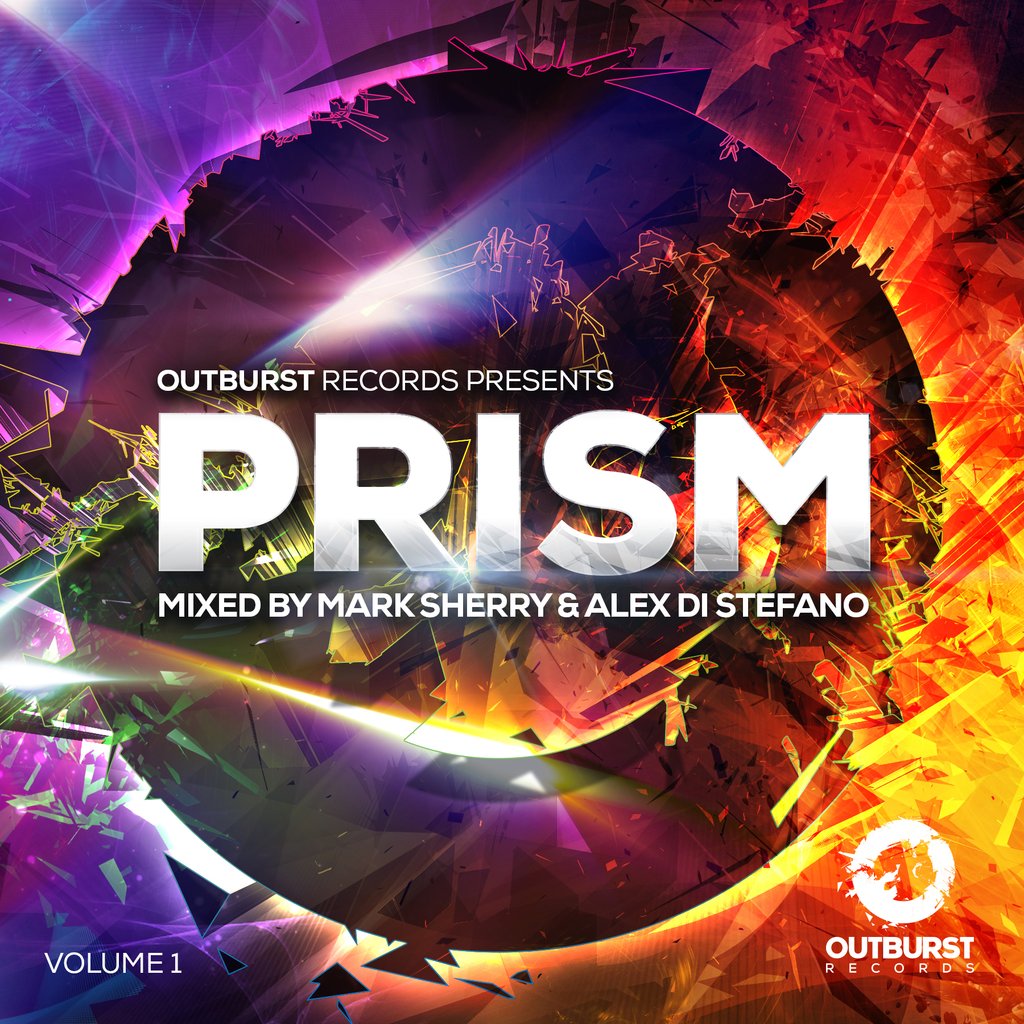 Prism Vol. 1 (Mark Sherry & Alex Di Stefano)
Regular price
$13.00
/
Tax included.
In stock, ready to ship

Inventory on the way
Outburst Records was launched by Mark Sherry in August 2014. With it's roots firmly planted in the tech-trance genre, it has steadily built up a global army of supporters. Prism is the first in a series of albums that aims to encapsulate the true meaning of tech-trance - techno meets trance. Along with it's sister labels Outburst Twilight & Techburst, the label has received a huge amount of radio & club plays from the leaders of the trance & techno scene so far.
Mark's guest mixer on 'Disc 2' in this edition is the Italian über-producer Alex Di Stefano, a name that has literally exploded onto the trance scene in recent times. It is a real pleasure for us to have Alex on this album, as we think that he is one of the most talented 'forward-thinking' producers out there at the moment. Together, Mark and Alex seamlessly blend and carve their way through 160 minutes of exclusive trance, tech-trance and techno tracks over 2 discs.
Outburst is, and always will be, the home of tech-trance.…so go and join the #techtrancerevolution
Disc 1 - Mixed by Mark Sherry
01. Mauro Picotto - Eterea (Mark Sherry Remix)
02. Mark Sherry & Dark Fusion featuring Jan Johnston - Déjà vu (Outburst Vocal Mix)
03. Solarstone - Lost Hearts (Mark Sherry Remix) 
04. Mallorca Lee & Stephen Kirkwood - 2029 
05. Joseph Mara - Shock 
06. Tempo Giusto & Ima'gin - Pachinko 
07. Mark Sherry - Gravitational Waves 
08. Adam Ellis - Mr. Mayhem 
09. Mark Sherry meets Space Frog & Derb - Follow Me (Psyburst Mix) 

10. ReOrder - Singularity 
11. Ikorus - Twitch 
12. Sunscreem - Please Save Me (James Dymond Remix) 
13. Nick Grater - My Rendition (Sean Tyas Dework)
14. Heatbeat - Aerys (Mark Sherry Remix)
15. Project 8 - Injector 
16. Bryan Kearney & Will Atkinson - The Game Changer 
17. Mark Sherry & Gene Karz - Spacewarp (Dave The Drummer Remix)
18. 2nd Phase - Agenda 21 
19. Mark Sherry & Paul Denton - Hostel (2nd Phase Remix) 
20. David Forbes - Chaos Bowl 
21. Joint Operations Centre - Dexathol
Disc 2 - Mixed by Alex Di Stefano
01. Alex Di Stefano - No Pain, No Gain (Axel Karakasis Remix)
02. Chicago Loop - Use Me 
03. David Forbes - Lap Of The Gods 
04. Hell Driver - Jotunheïm 
05. Angry Man - The Last Of Us (Denzo Remix)
06. David Forbes - Jetpack 
07. Alex Di Stefano - I've Got the Power 
08. Max Graham - Amnesia (Alex Di Stefano Remix) 
09. Alex Di Stefano - Escape From the Past 
10. Alex Di Stefano - From Heaven To Inferno 
11. Cosmic Gate - So Get Up (Alex Di Stefano Extended Remix) 
12. Joint Operations Centre - Plexatron 
13. Lostly - Coffin Corner 
14. Sean Tyas - Unleash (Alex Di Stefano Remix) 
15. Jamie Walker - Riot 
16. Paul Thomas & Shadow Of Two - Dynamo (Maarten de Jong Remix) 
17. Will Atkinson - Subconscious 
18. Project 8 - Audiological Warfare 
19. Photographer - Atlas 
20. Ferry Corsten - Beautiful (Aly & Fila Remix) 
21. Sean Mathews - Our Empire